The Future of Gaming is Her
Using next-gen insight methods, Reach3 is empowering the growing gaming revolution among women
To grow, the gaming industry must fundamentally embrace a diverse and inclusive community of gamers, but gaming online can be a toxic space that many women just learn to "deal with."
Here's what we learned from speaking with 900 women gamers in the US, China, and Germany about the issues they face.
The Future of Gaming is Her
Using next-gen insight methods, Reach3 is empowering the growing gaming revolution among women
To grow, the gaming industry must fundamentally embrace a diverse and inclusive community of gamers where smarter gaming technology and experiences can be enjoyed by all. However gaming online can be a toxic space that many women just learn to "deal with."
Here's what we learned from speaking with 900 women gamers in the US, China, and Germany about the issues they face.
of gamers in the US are women
In 2020, the gaming industry as a whole was valued at $179.7 billion, a +20% increase from 2019.
That's an estimated growth of 28 million new players (of any gender) in the US alone
And women aren't just playing Animal Crossing or The Sims
While women are slightly less likely to play shooters, the large majority still play competitive blockbuster genres
Competitive (MOBAs, first person shooters, battle royale shooters, sports, fighting, collectible card games)

88%

88%

Action/Survival

75%

75%

Shooters (like first person or battle royale)

66%

66%
So why are women gaming more?
But women who game online face distinctively sexist treament just because of their gender
What kinds of issues do women face in online gaming?
have experienced gender-specific discrimination when gaming, such as...
Name calling / insults
Inappropriate sexual messages
Unsolicited relationship asks
Men throwing or leaving the game when finding out the player is a woman
Gatekeeping
Patronizing or dismissive comments
Double standards on skills / being judged more harshly
Mansplaining / unsolicited advice
and this type of explicitly sexist behavior is normalized in online spaces, with little to no repurcussion.
Gender discrimination in online gaming is so problematic that…
of women mask their gender when playing games online to avoid conflict
Many use a non-gendered identity or even pretend to be male just to get by. Some women just quit or avoid games altogether.
Can brands really make a difference?
of women gamers say at least maybe...
Yes

38%

38%

Maybe

49%

49%

No

5%

5%

I don't feel there's an issue with women being accepted in the gaming community

9%

9%
When asked which brands are doing a good job supporting women, the top brand was selected by only 39% of women, so there's room for improvement across the board.
1. Continue to improve representation in-game
Women gamers are mostly happy with the representation of women characters within games, especially for indie games.
of women gamers are happy with the representation of women characters in major blockbuster (AAA) games
of women gamers are happy with the representation of women characters in indie games
However, women are less satisfied with the way characters may look or appear.  Only 61% of women gamers say skins are OK, good, or great; 85% of men say the same.
2. Improve representation in advertising
When asked how companies can create change, women were most likely to select ideas related to advertising.
advertising

71%

71%

esports

57%

57%

signal boosting (e.g., sharing / highlighting women gamers on social media)

33%

33%

support women game streamers on Twitch & YouTube

31%

31%
This included:
balanced casting in ads (equal number of women and men)
more women in gaming ads in general
showing women playing major blockbuster AAA games
women voice overs for ads
all-women casts of gamers in ads
3. Empower esports among women
The top 2 things that women gamers chose as ways that companies can empower women in online gaming spaces were…
of women gamers want companies to encourage more women to be included on pro esports teams
of women gamers want companies to highlight women who are on pro esports teams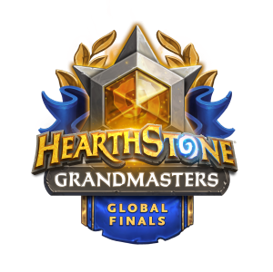 In 2019, VKLiooon became the first woman to win Hearthstone Global Champion and the first to win any trophy at BlizzCon.
"I never had so many chills. I was so proud. We thought, in that moment, that things were going to change. It didn't. We haven't seen a single change since VKLiooon won."
One woman champion won't fix sexism overnight though. Brands need to keep supporting women in esports, sponsor all-women teams, inviting women to invitationals, and normalizing the fact that women can and do play at an elite level.
of women gamers want to see gaming brands develop all-women esports teams competing at the highest levels
When we asked women which streamers do a good job of representing women in gaming, the clear winner was Pokimane.
Check out her stream over here. 👉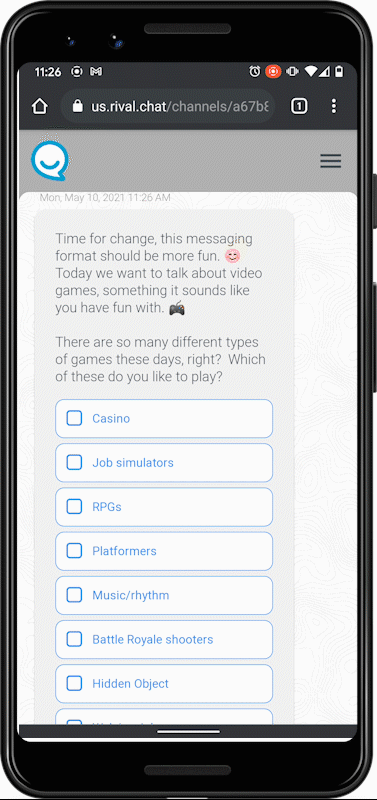 Level up on how you engage with gamers
In today's competitive landscape, outdated and reactive approaches won't do. Start engaging with the gaming community using Reach3's conversational, mobile messaging-based approach.
Curious to know more?
Email me at sean@reach3insights.com or
use the Contact button below.